The Gender, Trauma & Violence Knowledge Incubator @ Western University (GTV Incubator) is a collective of researchers, community service leaders, educators and trainees committed to gender, trauma and violence research, policy and practice.
Our goals are to:
Develop and evaluate a suite of Trauma- and Violence-Informed Care (TVIC) education and training materials, based on our collective work to date, adaptable to a variety of service contexts and tailorable to different types of learners.
Establish a core group of experts to deliver the training directly, and to others who want to become educators.
Expand the concept of "TVI" into other domains including research, program evaluation, policy and advocacy.
Develop, resource and conduct research and evaluation.
Share and mobilize this knowledge using tailored, innovative strategies.
Latest News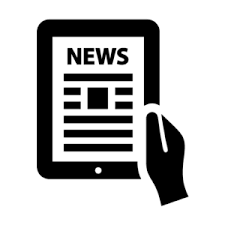 Featured Projects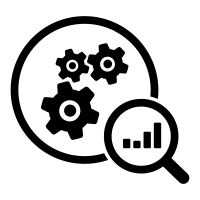 New free, online TVIC Foundations Curriculum launched by GTV Incubator members and EQUIP Healthcare! Visit https://equiphealthcare.ca/tvic-foundations/ to learn about and register for this open access course!
Nadine Wathen, Brenna Schmitt & Jen MacGregor published a scoping review on ways to measure TVIC - full text is freely available here.
Susan Jack, Heather Lokko and Nadine Wathen prepared a series of TVIC-based tools to support COVID-19 vaccines:
See the series by Dr. Jack & colleagues at the PHN-PREP Resource Hub.
GTV Incubator members are collaborating on a new book titled: A Guide to Implementing Trauma- and Violence-Informed Care in Multiple Contexts, coming soon from University of Toronto Press!
Learn more about our study evaluating the impacts of trauma- and violence-informed care workshops here.
Incubator members Nadine Wathen, Jessie Rodger, Marilyn Ford-Gilboe, Susan Rodger, Vicki Smye, Jen MacGregor & Eugenia Canas received a Western Catalyst Grant & a SSHRC Connections grant to study the effects of pandemic-related changes in the VAW sector. We're partnering with violence against women services in London, Strathroy, Sarnia & Thunder Bay to mobilize these findings. The team includes Tara Mantler (Western-Health Studies), and trainees Caitlin Burd & Jill Veenendaal (Western-FIMS) and Isobel McLean (University of Toronto-Architecture). More information is available here.
Partnering with London Police Service, Incubator members Barb MacQuarrie and Margaret MacPherson are developing a trauma- and violence-informed implementation model with customized training and resources on family violence. Visit Our Work to see more.