Lead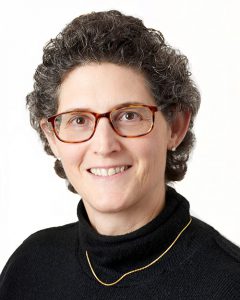 Nadine Wathen, PhD is Professor at Western University and Canada Research Chair in Mobilizing Knowledge on Gender-Based Violence. She is a Research Scholar at Western's Centre for Research and Education on Violence Against Women and Children, and a Member of the College of the Royal Society of Canada. Her research examines the health and social service sector response to violence against women, interventions to reduce health inequities, and the science of knowledge mobilization, with a focus on partnerships to enhance the use of research in policy and practice.
Members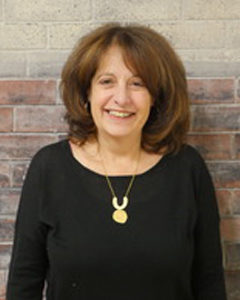 Helene Berman RN, PhD is Distinguished University Professor in the Arthur Labatt Family School of Nursing, Western University and a Fellow of the Canadian Academy of Health Sciences. She and her colleagues have attracted more than $7 million in research funding from Tri-Council agencies, Status of Women Canada, and the Ontario Mental Health Foundation. She is the inaugural Academic Director of the Centre for Research on Health Equity and Social Inclusion in downtown London, Ontario, an important community engagement initiative for the advancement of knowledge informed solutions through participatory community action. Actively engaged as a leader in the "professional" aspect of nursing, she served as President of the Nurses Network on Violence Against Women International (2012-2014).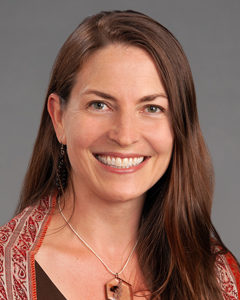 Deanna Befus, RN, PhD is an Assistant Professor in the Arthur Labatt Family School of Nursing at Western University. She is interested in the ways that healthcare and social systems perpetuate inequity, particularly for women. She has worked on multi-disciplinary, inter-institutional teams of systems scientists, health policy researchers, and anti-racism community organizers to adapt complex systems models into trauma- and violence-informed data collection, assessment, and implementation tools. She co-authored a Medicaid policy brief advocating for increased supports for people with intersecting experiences of marginalization that she presented to state legislators and has since been used to inform Medicaid reform efforts in North Carolina. She is a Registered Nurse and a Sexual Assault Nurse Examiner.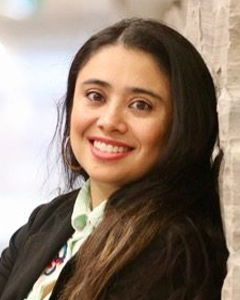 Susana Caxaj RN, PhD is an Assistant Professor in the Arthur Labatt Family School of Nursing at Western University. Her research is focused on the experiences of diverse migrant populations, including immigrants, refugees and migrant workers accessing and navigating health and social supports. From 20013 – 2019, Caxaj worked at UBC Okanagan, and continues to carry out community-based research developing social support interventions with migrant agricultural workers in the province of BC. More recently, Caxaj has been working in partnership with Ontario settlement and migrant support organizations to investigate culturally-safe, trauma and violence informed and equity-oriented approaches to service for diverse migrant populations. She has also developed federal guidelines to improve the impact of COVID-19 on vulnerable migrant communities, and is currently working with colleagues across the country to develop national standards for migrant agricultural worker health and safety.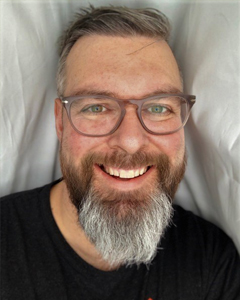 Scott Courtice is the Executive Director of the London InterCommunity Health Centre, an organization that provides comprehensive primary healthcare and social services for people who face barriers to accessing care. Scott is an avid community volunteer, currently serving as the President of the London Cares Homeless Response Service Board of Directors, and as former Chairperson of the London Public Library Board of Trustees and President of the London Youth Advisory Council Board of Directors.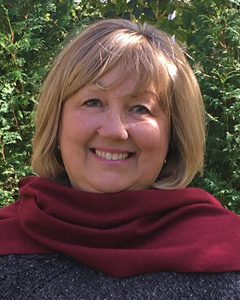 Kathryn Hibbert, PhD is Professor and Associate Dean, Teacher Education at Western University. She is Director of the Interdisciplinary Centre for Research on Curriculum as a Social Practice, and a Centre Research Scholar at the Centre for Education Research and Innovation at Western's Schulich School of Medicine & Dentistry. Her research examines multimodal 'literacies' and their ability to shape our communications' systems across the professions. She views curriculum-making to be a process engaging multiple constituents of a group and has worked with educators in schools, construction, medicine and nuclear scientists through the International Atomic Energy Agency and first health care responders to the Fukushima Nuclear Accident.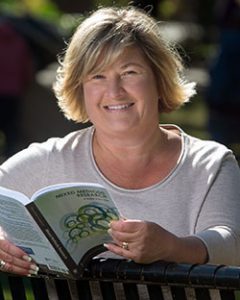 Susan Jack, RN, PhD is an Associate Professor, School of Nursing, Associate Member, Department of Health Research Methods, Evidence, and Impact, and a Core Member of the Offord Centre for Child Studies at McMaster University. Her program of research is focused on developing and evaluating community-based approaches to the prevention of family violence, with a focus on supporting public health nurses to safely identify and respond to intimate partner violence and child maltreatment in their work with pregnant and parenting women. She is a member of the following research initiatives: the Preventing Violence Across the Lifespan (PreVAiL) Research Network and VEGA: A Public Health Response to Family Violence. Dr. Jack also serves as President, Nursing Network on Violence Against Women International.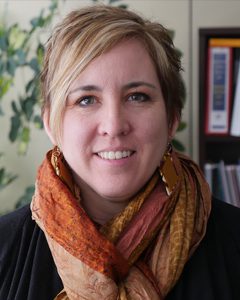 Heather Lokko, RN, MPH has worked in public health for 22 years. She is currently the Director, Healthy Start at the Middlesex-London Health Unit, a division focused on implementation of public health's Healthy Growth and Development Standard. Additionally, as MLHU's Chief Nursing Officer, Heather promotes practice excellence, provides nursing leadership across the agency, and oversees planning and implementation of agency-wide health equity initiatives, including Indigenous reconciliation. Heather has recently been appointed as the Community Co-Director of the Centre for Research on Health Equity and Social Inclusion.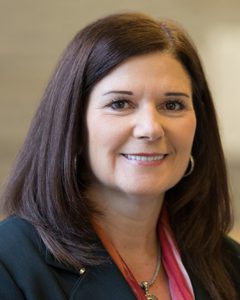 Marilyn Ford-Gilboe, RN, PhD, FAAN is a Professor and Women's Health Research Chair in Rural Health, Arthur Labatt Family School of Nursing, Western University. For 2 decades, her research has focused on violence against women, health inequities, and place. She co-leads studies on the impacts of trauma- and violence-informed interventions for women experiencing intimate partner violence (e.g. iHEAL, Reclaiming our Spirits, iCAN Plan 4 Safety) and people living in marginalized conditions (e.g. EQUIP Healthcare). She is particularly interested in health care approaches appropriate for diverse groups of women (e.g., women in rural settings, Aboriginal women). She is Past President of the Nursing Network on Violence Against Women International and member of the American Academy of Nursing Expert Panel on Violence.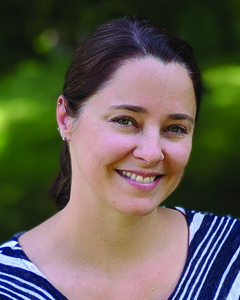 Jen MacGregor, PhD is a Senior Research Associate in the Arthur Labatt Family School of Nursing at Western University and Community Research Associate at Western's Centre for Research and Education on Violence Against Women and Children. She is a member of the Domestic Violence at Work Network (DVatWorkNet.org) and was a lead researcher on the first Canadian national study on the impacts of domestic violence on the workplace. Her current projects focus on health and social service sector responses to family violence, the evaluation of trauma- and violence-informed care training initiatives, and systematic evidence reviews related to intimate partner violence and work.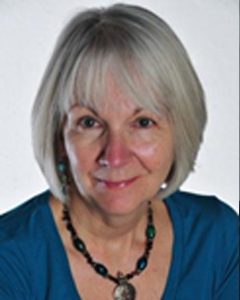 Susan Macphail has worked in social service and health sectors for 40 years with a focus to advance equity for all. Working with individuals and communities who experience the intersectionality of factors such adverse mental health, trauma and violence, homelessness, gender inequity, colonization and newcomer experiences, has led her to help initiate several innovative programs/services to promote community wellness and safety. These include the first shelters for women, services for Indigenous families, and housing projects in London. As the previous Director of Community and Women's Programs at Canadian Mental Health Association Middlesex she worked to develop and implement trauma- and violence-informed approaches. She currently consults, provides training, and presents on trauma- and violence-informed care.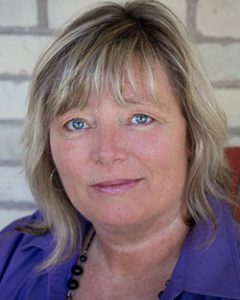 Margaret MacPherson is a Research Associate with the Centre for Research and Education on Violence Against Women and Children at Western University in London Ontario. She designs and delivers education and training on community and workplace domestic violence and abuse of older adults. Apart from her work at the Centre, Margaret is freelance public servant and provides leadership, facilitation and project management on a variety of projects that contribute to the evolution of a peaceful and just society. She is the regional and provincial coordinator for Violence Against Women (VAW) coordinating committee networks.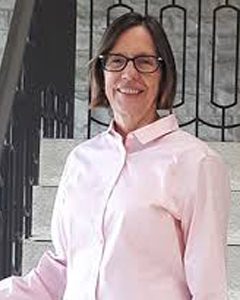 Barb MacQuarrie is the Community Director of the Centre for Research and Education on Violence against Women & Children at Western University. She is a recipient of the Order of Ontario, the province's highest official honour, recognizing individual excellence. She conducts research and develops evidence based education and prevention initiatives involving both community-based and university-based partners. Her recent research and education initiatives have focused on sexual violence on campuses and workplace education on domestic violence. She collaborates with Nadine Wathen on work for the Domestic Violence @ Work Network.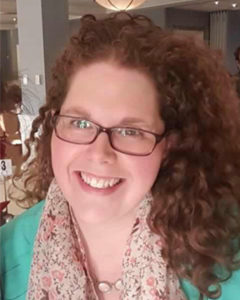 Jessie Rodger is the Executive Director of Anova: A Future Without Violence, Ontario's largest women's shelter and London-Middlesex's sexual assault centre. Jessie specializes in community engagement and advocacy, and believes in holding space for those impacted by power and structural violence first. Jessie holds a Masters of Social Work degree from Laurier University.
Susan Rodger, PhD is a Psychologist and Associate Professor at the Faculty of Education at Western University, a Research Associate at the Centre for Research and Education on Violence Against Women and Children and a Principal Investigator with the Centre for School-Based Mental Health. Her research within the education, health and child welfare systems examines mental health literacy and trauma and violence informed care for teachers, teacher candidates, teachers and foster care providers. She leads or co-leads a number of research and education initiatives including: Mental Health Literacy course, Teach Resiliency, and TeachMentalHealth.org.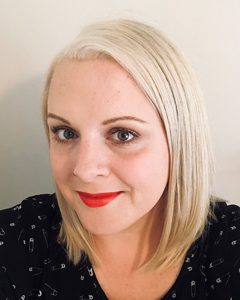 Jennifer Sandu, MSW is a social worker and currently the Capacity Building Specialist at the London Cross Cultural Learner Centre (CCLC). Jenn focuses her work on building capacity around the needs of newly arrived government assisted refugees in the areas of project management, grant writing, community research projects, community education/partnership building, participating in community networks/ committees and event/conference planning. Jenn is also the lead contact for the TVIC organizational implementation at CCLC. Prior, Jenn spent time as the Director of Client Services in Windsor supporting individuals living with HIV/AIDS and as a case manager at CCLC working with newly arrived refugees. She is currently completing a certificate in Non-Profit Management from Ryerson University.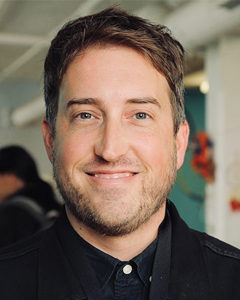 Matthew Sereda is the Equity and Inclusive Education Learning Coordinator for the Thames Valley District School Board. Previously, Matthew acted as the Safe Schools Learning Coordinator for TVDSB and helped to create and implement the School Within A College Program, a TVDSB initiative designed to re-engage students who had previously dropped out of high school. Matthew is a recipient of an Atlohsa Peace Award for his work towards Truth and Reconciliation with the See Me Project, a program designed to teach students about Canada's Residential School System and Missing and Murdered Indigenous Women and Girls. Matthew is also a recipient of a Prime Minister's Award for Teaching Excellence for his work with the School Within A College Program.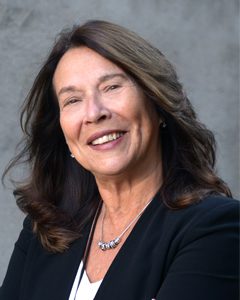 Victoria Smye, RN, PhD is an Associate Professor and the Director of the Arthur Labatt Family School of Nursing at Western University. Her clinical background is in mental health and addictions care. Her program of research is located at the intersections of violence, gender, poverty, mental health and substance use and Indigenous health. For example, her completed studies include critical ethnographic studies exploring the narratives of Indigenous people accessing mental health services and supports; this to explore their challenges and those aspects of services and care that support health and well-being. Currently, she is engaged in studies to address health inequity through the promotion of cultural safety, trauma- and violence-informed care and recovery-oriented and harm reduction approaches in mental health settings.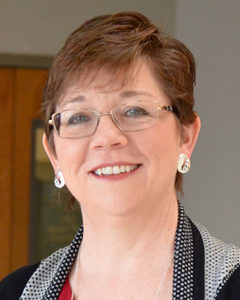 Jacqueline Specht, PhD is a professor at the Faculty of Education at Western University where she is the director of the Canadian Research Centre on Inclusive Education. Professor Specht's research expertise is located in the areas of: inclusive education; teacher development; and psychosocial aspects of individuals with disabilities. She has presented, locally, nationally, and internationally for parents, educators, and researchers working with children and youth in the inclusive classroom.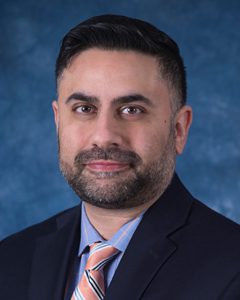 Javeed Sukhera, MD, PhD is Interim Chair and Assistant Professor, Division of Child and Adolescent Psychiatry, Department of Psychiatry the Schulich School of Medicine and Dentistry at Western University in London, Ontario, Canada where he is also the Senior Designate Physician Lead for Child and Adolescent Psychiatry at London Health Sciences Centre. His research focuses on implicit bias recognition and mental illness stigma reduction. His work has been recognized by the Western University Department of Psychiatry Clinical Innovation Award, Arnold Gold Foundation Humanism Scholars Award and the AMS Phoenix Fellowship.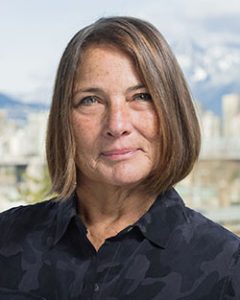 Colleen Varcoe, RN, PhD is a Professor in the University of British Columbia School of Nursing. Her clinical background is in Emergency, Critical Care and Primary Health care. Her research focuses on violence and inequity, with an emphasis on both structural and interpersonal violence. Her completed research includes studies of the risks and health effects of violence, including for rural and Indigenous women. Her current research includes studies to promote equity in primary health care and Emergency and studies of health interventions for women who have experienced violence, most recently for Indigenous women. She is one of the leads for EQUIP Healthcare which is a knowledge hub for promoting equity in health and health care though trauma and violence informed care, cultural safety and harm reduction.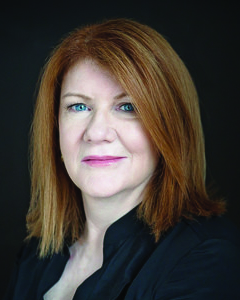 Fiona Webster, PhD is an Associate Professor in the Arthur and Sonia Labatt Family School of Nursing at Western University. She is interested in sociological and qualitative approaches to health care research, including institutional ethnography; primary care and health equity research; chronic pain from patient and provider standpoints; and the development of methodologies for evaluation of complex interventions. She currently holds an operating grant from CIHR on understanding the social determinants of health among people with chronic pain, and is a co-investigator on another grant designing a model to address the needs of persons with mental illness following homelessness.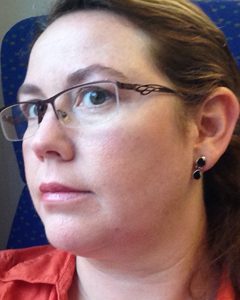 Lloy Wylie, PhD is an Assistant Professor in the Schulich Interfaculty Program in Public Health, in the Departments of Pathology, Psychiatry, Anthropology and Health Sciences at Western University and Adjunct Professor in the Faculty of Health Sciences at Simon Fraser University. Her research focuses on health equity and she has over 15 years' experience working on community-based partnership research and education, primarily with Indigenous, immigrant and refugee communities. Previously, she was the Senior Advisor on Health Systems with the BC First Nations Health Authority. Her research is based on community-identified needs and focuses on improving education, policy and practices within the health care system using innovative approaches to knowledge exchange (e.g., storytelling, games).
Trainees (current and former)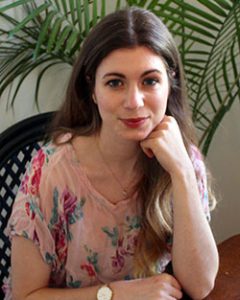 Jessica Carswell, BA(Hons) completed her Master of Health Information Science degree at Western University working under the supervision of Nadine Wathen. Her thesis explored strategies to translate principles and practices of trauma- and-violence-informed care into materials for public education programming. Previously a student fellow in the Global MINDS at Western program, Jessica remains actively involved in efforts to address the rights and inclusion of people living with mental illness in Machakos, Kenya. She has supported various other global health and equity related initiatives on campus, and currently holds a student executive position with the Global Health Equity Collective. Additionally, Jessica has been a Mental Health Worker at the Canadian Mental Health Association Middlesex for seven years.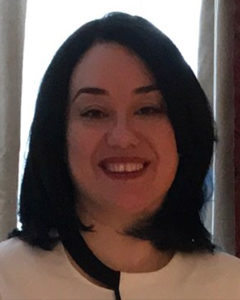 Tanaz Javan, MSc, BA(Hons) is a PhD candidate working under the supervision of Dr. Wathen. Her doctoral dissertation research evaluates the implementation and integration of TVIC into community-based health and social services in London, Ontario. Her project uses multiple case study methodology to qualitatively explore how organizations in different stages of TVIC implementation take up and integrate these principles and practices. Her previous background in Psychology and neuroscience provides a strong base of quantitative research methods.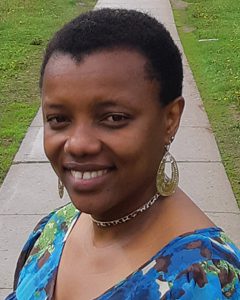 Aimée Joséphine Utuza, MA is a health professional from Rwanda, with a diploma in general nursing, a mental health specialization, a bachelor's degree in clinical psychology, and a Master's in Public Health. She has more than 15 years' experience working in Rwanda's health sector. From 2012 – 2018, she was the senior project manager of two successful Maternal Newborn and Child Health partnership projects in Rwanda, funded by Global Affairs Canada through Western University. Aimée is a founder of two Rwandan non-government organizations: Living with Happiness and Rwandan Mothers Team. She is now a student in Health Promotion at Western University and works under the supervision of Helene Berman. Aimée's current research focus is on the "Intersections among Gender Violence and Disability" with a particular interest in the relevance of trauma and violence informed care.